12/07/08
Anh Cao upsets Bill Jefferson in LA-2!
By VA Blogger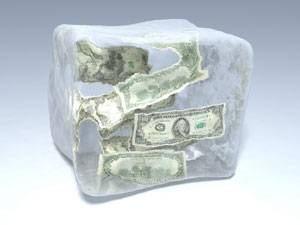 Maybe it's the economy, but $90K in cash wrapped up in tin foil in your freezer just doesn't buy what it used to. Just ask Bill Jefferson, who will finally be sent home a full two years after being indicted on 16 charges of corruption.
Republican Anh Cao completed a major upset, defeating Jefferson in this New Orleans-based seat. The district is 61% African-American (as is Jefferson), and has a Partisan Index rating of D +28; that means the district votes 28 points more Democratic than the nation as a whole. As the Daily Kos points out, this is more Democratic than the most Republican district is Republican (UT-3, R +26).
From another perspective, Bobby Scott's minority-majority district, hand-drawn for a Democrat and typically uncontested, is a D+18 district, or a full 10 percentage points less Democratic than LA-2. That means this election is akin to a Republican challenger beating Bobby Scott with 60% of the vote. Unreal.
With John Fleming's narrow victory in the open LA-4 seat (assuming it holds up), tonight's results are a great morale booster for Republicans, and with an actual pick-up, it's more than just a "moral" victory. Hopefully this is a harbinger of great things to come.
---